The only compact crane with variable outrigger duties.
Netherlands-based Hoeflon is a leading designer, manufacturer and supplier of compact cranes, sometimes referred to as compact cranes, spider cranes or compact crawlers.
Having created its first compact crane in 2006, Hoeflon adapted its design to include a fly jib, enabling the crane to carry out an even wider range of tasks. Since then, Hoeflon has expanded rapidly and has continued to make major advances in the development of compact cranes.
With its extensive experience in the field of mobile crane supply, service and testing, Foster Crane was ideally placed to become an official supplier for Hoeflon compact cranes and we are very proud to be the sole UK distributor.

Compact Cranes | Carriers | Accessories
THE OFFICIAL UK DEALER FOR HOEFLON COMPACT CRANES
Foster Cranes is proud to be the only UK dealership for Hoeflon's exceptional range of compact cranes. Providing the ideal handling solution for interior and difficult-to-access areas, the Hoeflon series perfectly complements our range of used and refurbished mobile cranes.
Play Video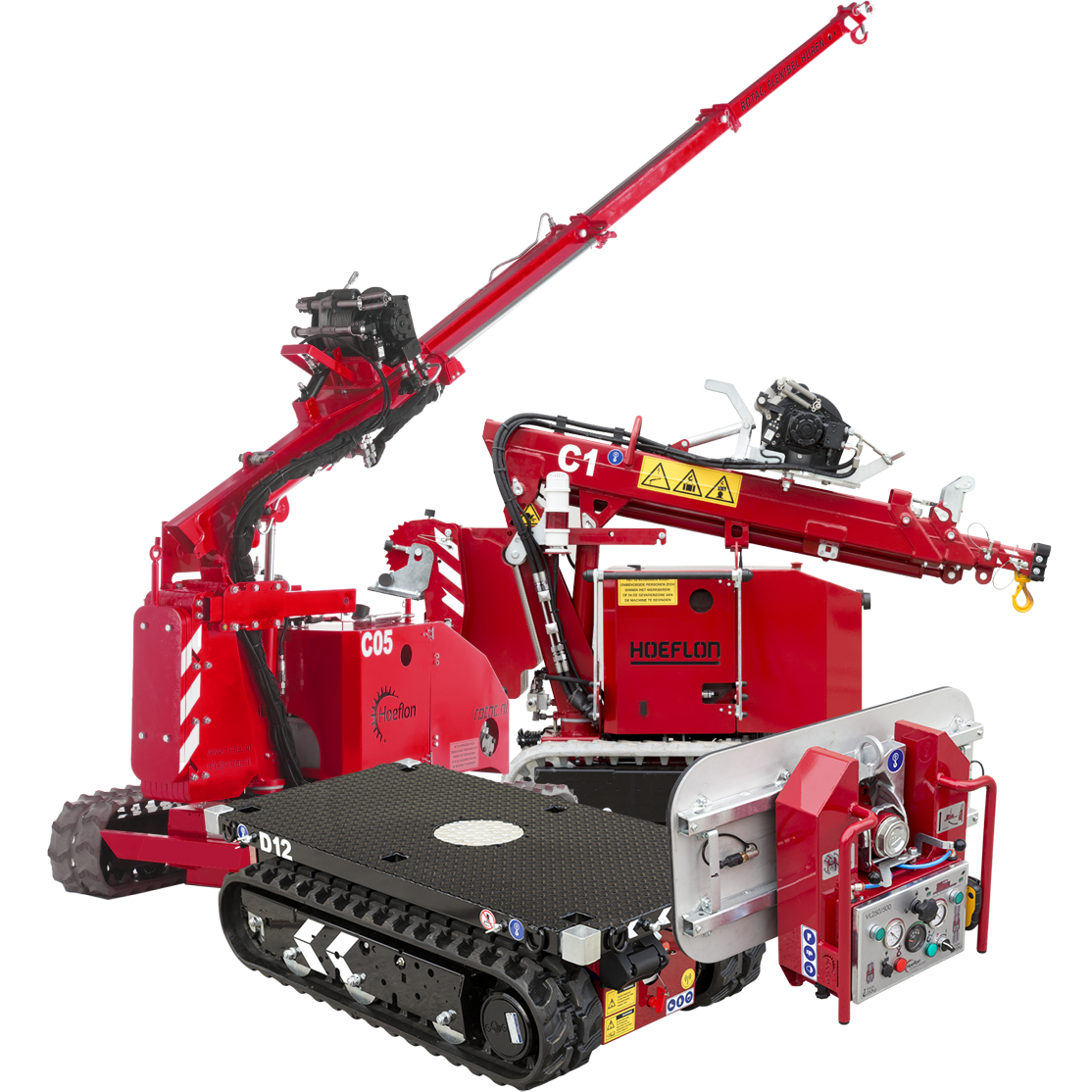 Hoeflon Compact Cranes
Hoeflon Tracked Carriers
Hoeflon Accessories