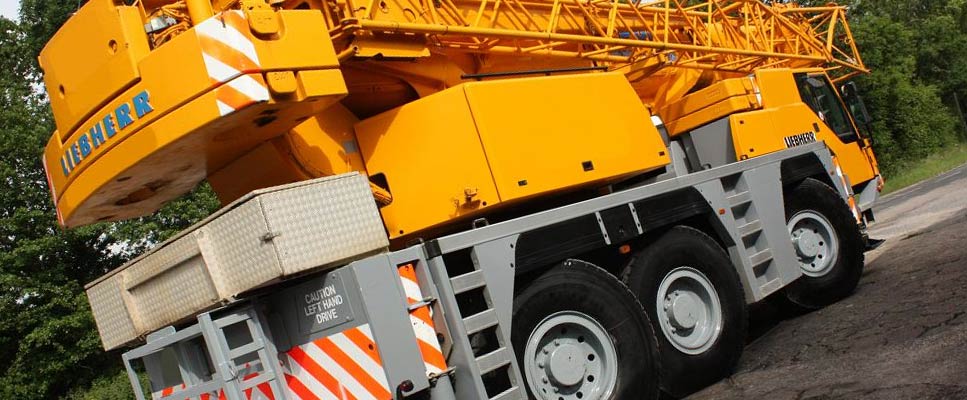 At Foster Cranes we make sure that all of our engineers have years of valuable experience, with full factory training. This allows us to carry out quality servicing at all times – one reason why we are the UK's largest supplier of quality used cranes.
We pride ourselves on providing an all-round quality service; from sourcing the used cranes, to inspection, repairing, selling and servicing. Our team of professional "mobile mechanics" are able to offer crane servicing wherever you may be in the UK, or wherever you are carrying out work.
Our company knows the construction industry inside and out. Therefore, we realise the extent to which out of action cranes can affect your production line. That's why we always aim to service, refurbish and repair your cranes quickly and efficiently, as to avoid as much down time as possible.
Our servicing is available on all types of cranes: rough terrain, truck, city, all terrain and industrial cranes. Our engineers are highly trained and all have years of experience in servicing and repairing cranes to the highest of standards.
Typical checks made during a used crane servicing:
Dismantling and inspection of sheaves, sockets, dead-ends, thimble joints, and all wire rope/cables
Lubrication of wire ropes and checking of dimensions
Checking the crane overall for deformities, cracks or corroded surface in the structure and boom
Checking the markings are correct for the load/radius indicator
Ensuring the correct operation of load moment indicator, boom angle indicator, boom length indicator and anti two-block system, using the manufacturer's manual
Connect with us
For more information on our testing and inspecting procedures please get in touch.