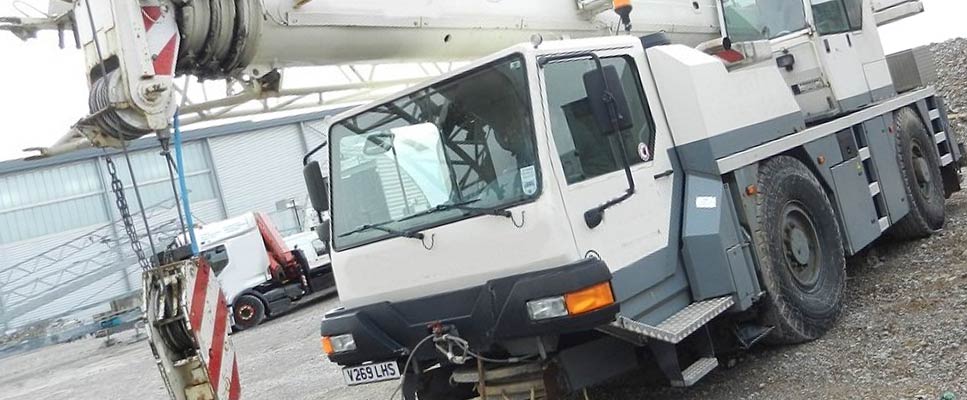 At Foster Cranes we make sure that all of our engineers have years of valuable experience, with full factory training. This allows us to carry out quality testing and inspection at all times – one reason why we are the UK's largest supplier of quality used cranes.
Our skilled team of engineers are dedicated to meticulously inspecting all used cranes that are delivered to us, so that we can thoroughly repair and refurbish if necessary. They can then be sent on for sale from our base in Worcestershire. This approach ensures that every crane is as close to its original state as possible, whether it's an all-terrain, rough-terrain, city, truck or industrial crane.
Foster Crane & Equipment are also able to offer testing and inspection services not only for the machines we supply, but to any outside company that requires any of the following:
Mobile Crane Repairs, Testing and Certification
On site Winch Testing and Certification
On site safe load indicator repairs and calibration checks
Technically competent, qualified and experienced engineers
6 monthly statutory inspection of loose gear
Test and certification of barge and marine cranes
On site testing and certification of all types of tracked , tyre mounted excavators and forklift trucks
12 monthly on site statutory plant inspections
We often hear from new customers that they have had bad experience when it comes to used crane supplies, especially in terms of reliability and credibility. We understand the importance of supplying you with a compliant and safe machine that is fit for purpose as you work on site.
Why Work With Us?
We have had years of unrivalled experience when it comes to providing quality repaired cranes
All stock is checked individually to consistently high standards. The cranes won't go on sale until this is done, so you aren't left with costly repairs only a few weeks down the line
All of our testing & certification is carried out in accordance with LOLER regulations
Connect with us
For more information on our testing and inspecting procedures please get in touch.